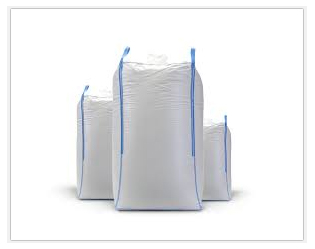 We - Bhairav Raffia is a manufacturer ofFIBC Bags (Flexible Intermediate Bulk Container), jumbo, bulk bag, super sack, or big bag is an industrial container manufactured of adjustable fabric that design for collecting and moving straight, flowable products, such as sand, fertilizer. We have several years of experience in the global market, especially in these fields. We can develop a vast infrastructure and modern plant equipment for manufacturing.
We are providing these bags, and sacks are at a reasonable rate in the industry. We customize the design and specification as per the requirements of our valued customer. We are a well-known manufacturer of FIBC jumbo bags, PP woven jumbo bags, FIBC manufacturers in Ahmedabad, Gujarat, India.
We are applying premium quality raw material for all products. We can always follow the industry norms for all kinds of bags and sack production. Our experienced team members are 100% dedicate and make the precious product. Typically, they are formed from woven polypropylene (pp) fabric in the form of cubic bags.