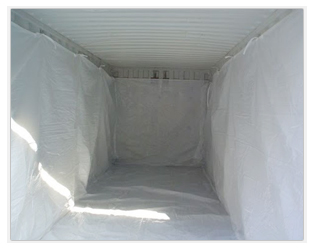 We - Bhairav Raffia is a leading supplier, manufacturers, exporters, traders of container liners in Ahmedabad, Gujarat, India. It is a PP woven make the container size bag that fits into a container. These can be coated or uncoated as per the specification of the client. We can provide customized designs as per the specification of clients like any sizes of container liner.
Container liners are used in many industries to store and transport. Container Liners are a variety of size packaging specially designed for transferring bulk cargo inside of a container. PP Woven Container are ideally suited for shipping minerals, powders, seeds, and food.
We - Bhairav Raffia, present the best quality of container liner. It is at the most favorable rate with product terms in the industry. We have many years of experience, particularly in this field. We maintain a professional team to check and suggest our products for our valued customers.